Expense Journals
Accounting is one of the most important functions of any business entity. We all know that the purpose and aim of doing business are to earn money. Profit maximization is the key target of business organizations. But making money is not possible if we do not keep accountability. There should be a system that records and monitors the inflow and outflow of cash and other financial assets. This allows the business owner to know exactly the money that is coming in and money that is going out.
In view the above there are various accounting principles that are followed as a standard in the world. These are known as the Generally Accepted Accounting Principles or GAAP. According to this standard, there is a specific method of recording and analyzing each and every business transaction. Recording the transactions in accounting journals is one of the key requirements for record keeping purposes.
For example the business expense journal template. This is a very comprehensive document that records any money going out of the organization as a business expense. The business expense journal template has a set pattern or format that needs to be followed under all circumstances.
Anyone requiring making an entry in the business expense journal should download this template and make the requirement modifications according to their business organization and its needs. The internet and many websites on it can provide various basic forms of business expense journal templates. We are providing here a sample template for the user convenience. You can manage all of your expense details using this template.
---
Preview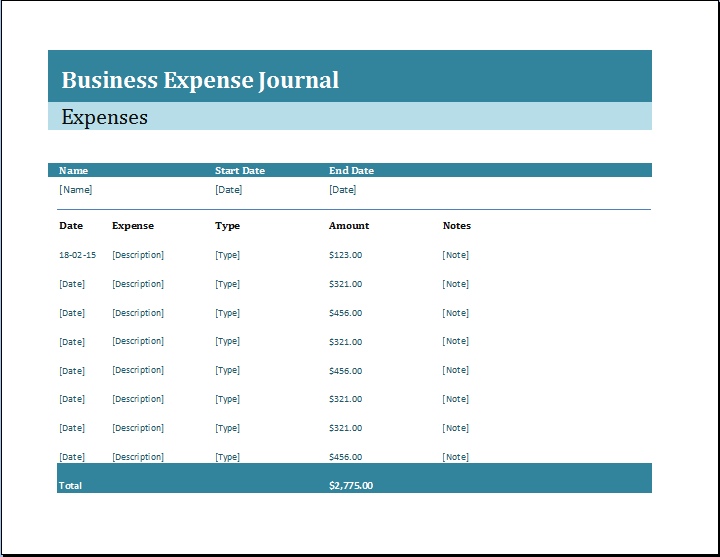 Business Expense Journals
Provided by: ENERGY corp.
Microsoft Excel Format Template | Editable & Printable
Download size: 26 Kb