Wedding Schedules
A wedding is a very special occasion that happen only once in most people's life. This is a very critical and difficult decision to make. You might have hundreds of people in your life but selecting one person to spend your entire life with is very important and special. Therefore, once this decision has been made, the wedding ceremony planning starts. Because it is a very special occasion and it requires lots of planning and organizing. Everyone wants their wedding ceremony to be a very memorable one.
The bride and groom do not want any mishaps or problems in their wedding. The whole ceremony should be special, original and well organized. This task may be very intriguing for many people. The planning of a wedding requires lots of in depth thinking and activities. Therefore it is advisable to use a wedding schedule template.
The first step is setting the date of the wedding day and date. Then you should divide all the requirements and needs of the wedding under various smaller activities and tasks. You should give dates and deadlines to each of these tasks and smaller projects. This way you can add the activities on the wedding schedule template and use this document to monitor the periodic progress on the wedding planning and organization. This template will ensure that all the preparations of the wedding ceremony are done smoothly and completed on time. Any delays can be pointed out very easily in the wedding schedule template.
---
Preview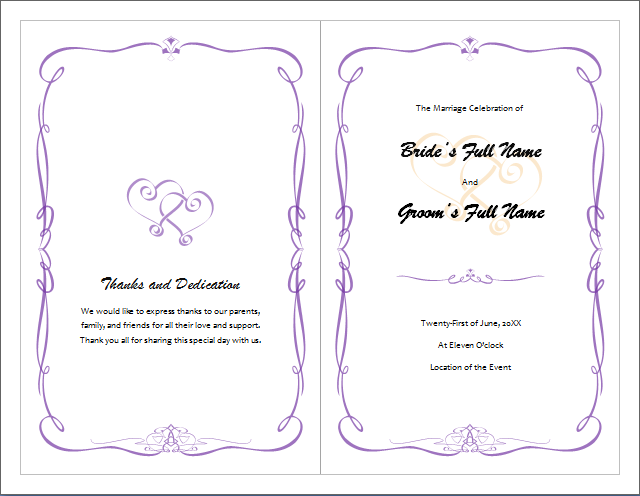 Wedding Schedule
Provided by: ENERGY corp.
Microsoft Word Format Template | Editable & Printable
Download size: 479 Kb