Political Campaigns
A candidate political campaign flyer must be to the point and while you are summing it all up, you always need to keep your best ideas, techniques and your lucky foot out; all in one place.
Your flyer can be the first or the last one to reach the voters or the entire public, depending on how fast you work or how do you really create it. It actually doesn't matter that is your flyer the first one to reach the voters or the last one…what really matters is, that are the voters urged to vote for you? Is it enough to make them vote for you? Think twice about that while setting your final copy for the go!
Keep an eye on the material that you need to jot down on your flyer…You will obviously start off with too much, needing to cut it down gradually and bit by bit. What you need to keep in mind is the amount of space you have to work with and you need to manage the best of you within it. Here is, how you can go on with your flyer:
Take an idea per paragraph
Make your sentences precise but clear in meaning
Bullets can help you save up space
Make sections of your text
Keep your layout simple (since this is a political matter, you can't play around with ideas etc.)
The colors of your flyer must be matching the material of your overall flyer
Don't use script font
---
Preview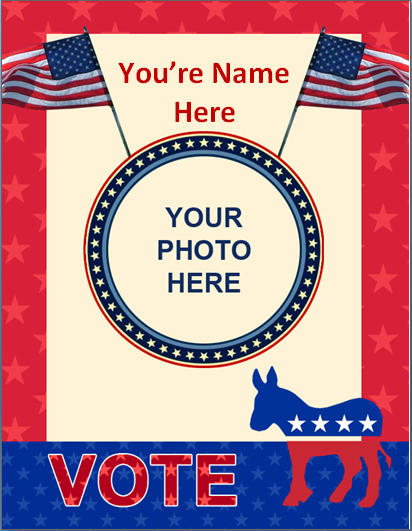 Political Campaign Flyer
Provided by: ENERGY corp.
Microsoft Word Format Flyer | Editable & Printable
Download size:  170 Kb