Sports Flyers
A sports bar flyer isn't likely to have a lot of graphics or the stylish edge to them. The essence of a sports bar flyer is that it should be something like a man's world and must be made in sync with a cool and fresh theme and idea. Sports are a name of action and movement, which makes people vibrant and sprightly. The location of your sports bar also matters a lot and if you are a real sports freak then you might select the destination with care also.
Flyers are the best methodology of advertising and promoting anything…from companies to products and from business stuff to events; they can be made for all types of situations and needs. A sports bar flyer must be reflecting at least one kind of sport, you can add two to three as well. The only thing which you must keep in your mind is that your sports flyer must be based on something sporty enough, that all the sports lovers can't hold themselves back from visiting your bar!
There are some simple tips through which your flyer can be the best one…
Stick to your topic; the theme, idea, and background must be combined well
Precise sentences are really helpful…they are more eye catching than long, boring ones.
The addition of special offers is always good to catch.
Playful contests or games add to the crowd.
Contact details are a must.
Make sure that you have given off all the important information…no need to give away the random…it gets really boring for the reader.
---
Preview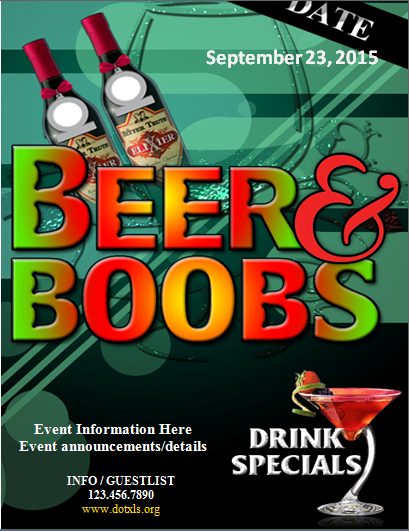 Sports Bar Flyer
Provided by: ENERGY corp.
Microsoft Word Format Flyer | Editable & Printable
Download size:  347 Kb