Sports Roster & Schedule
It is the sole responsibility of parents to take care of different needs and have to take care of different tasks and activities of their children. They have to keep the record of the schedule of every sport and the contact information of the coach. This can be easily done with the help of sports roster schedule template. The template is absolutely free and can be used by the professional team manager also.
The template enables you to write everything, including details of the team, the name of each player, contact details, addresses, time and date of tournaments, etc. The template is designed for your help because you can easily modify its all contents without any problem.
How to use sports roster and schedule template?
The template is designed for your help because it is equally useful for any coach and team manager. It will help you to write complete details of your team, including the name of their coach, name of players, contact details, addresses and notes of all important matches. Write details of tournaments, and you can even write the details of the strength and weaknesses of each player.
The template will help you to remember everything, and you will be able to bring some improvements in the performance of your players. The template is simple to use because we want you to manage your team in a better way. You can track the performance of your team. It is really simple to modify the template for your help.
---
Preview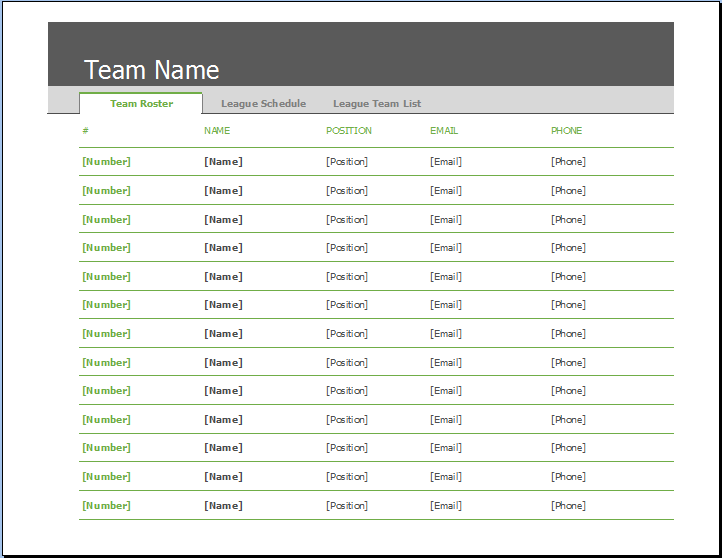 Sports Roster & Schedule
Provided by: office.microsoft.com
Microsoft Excel Format File | Editable & Printable
Download size: 34 Kb