A college and university student is required to complete lots of assignments during his/her educational period. It is important to submit every assignment on time, but for a student who is managing his/her studies with a part time job, it is difficult to manage everything. This work can be easy with the help of a well planned assignment schedule. The planner template helps the manager to track the assignments in an organized way. You can organize the list by the projects according to the due dates and tasks involve with the completion of the assignment. You can write about different assignments as there are different columns to enter your required contents.
The student assignment planner template contains assignment details, name of instructor, details of an assignment, start date and due date as well as progress rate of each assignment. The assignment schedule is equally good for college and university students and the employees of the big organizations. You can track every inch of your work so that you can organize everything and avoid any mess up during the work. During your studies, you may have to prepare tons of assignments and it is not possible to remember everything with due dates.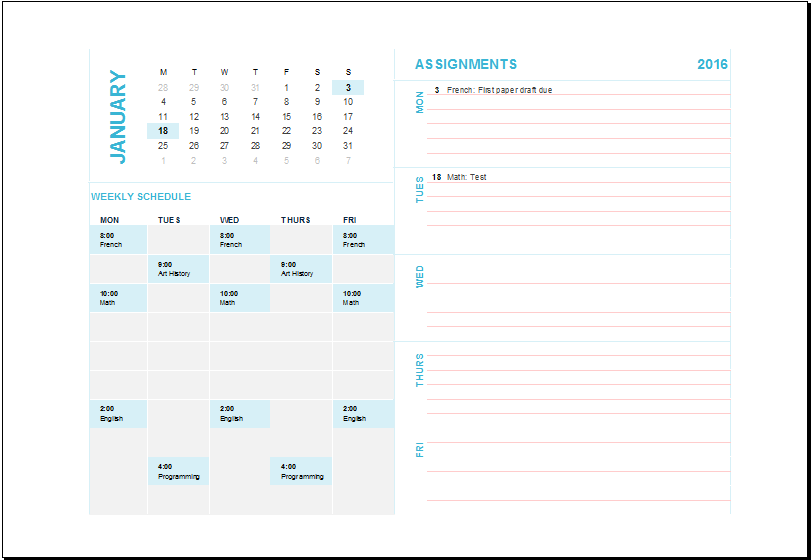 It is an organized way to put all your data in one place and update it constantly. An assignment schedule is a perfect tool to manage your work. Download it easily, because it is free of cost and no expert skills are required to work on the sheet.
Provided by: Microsoft Corp.
Download: Student Assignment Planner