Working Schedules
Guiding every employee separately for the work they are supposed to do is rather every daunting job. To put an end to this miserable condition it is necessary that you formulate some way to communicate with your all employee altogether and so that less time is also spent. Keeping all this in mind we have designed employee work schedule template. It will help you put in the work assigned to the employee and the deadline by which it has to be submitted.
Bring harmony in office life with employee work schedule template:
It is a very unsettling situation when you have to assign your employee work one to one and this is also so much time consuming and hectic that a person gets terribly tired. After all the owner of the company or the manager also require a break from all this. So we have designed the template that will help you get in touch with your employee. Deliver all the information that they need to know about work and also with the least time expense. In fact, you can share the work schedule that the employees have to follow simultaneously.
Now there is no need for you to set meetings off and on just to talk to your employee and assign work when you can do it with the least energy and time loss. The employee work schedule template for sure is a blessing to be cherished from all the orderliness it brings in to your life.
Preview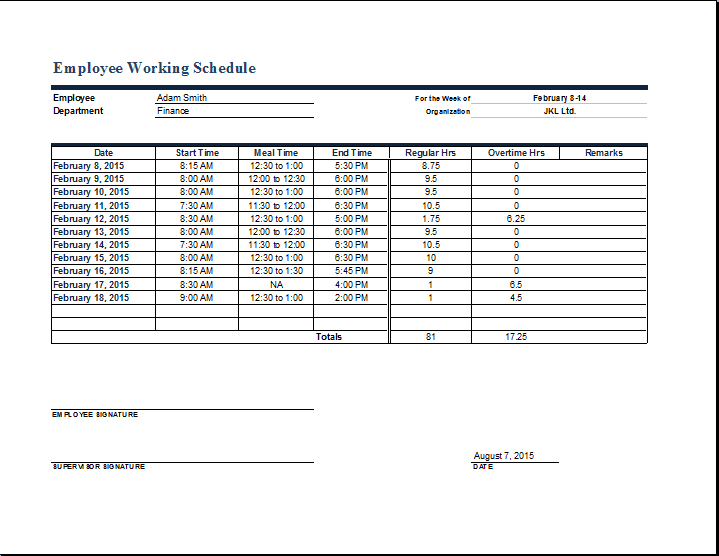 Employee Work Schedule
Provided by: ENERGY Corp.
Microsoft Excel Format Template | Editable & Printable
Download size: 56 Kb