Baby shower is the auspicious occasion in the life of any lady and to plan it the friend and family takes great care. It requires you to keep in mind the basic theme and using that theme do all the decorations and catering in the spreadsheet or layout. This auspicious occasion has become a memorable ceremony and it is the way of showing support to the lady in her most vulnerable and sensitive days. The ladies who have been through this guide the new mother to-be regarding child care and managing other things.
The baby shower is really the celebration for new mother and as well as a welcome to the new baby, it is shown that the baby is much awaited and the celebrations have begun before the child has even entered this colorful world.
The baby shower planner template is for the person who is throwing the party. It is for the ease that they will be able to decide the important things that they need in baby shower, such as planning about guests to invite. The decorations need the great and undivided attention of the party planner too. In all this the template will surely play a very significant role as you will be able to put down all your ideas in one place and when you will execute it the results will surely be astonishingly remarkable. The wish of the perfect baby shower is fulfilled by the friends by using baby shower planner template.
Baby Shower Planner Template- Download
Planning a party takes the great tactic and that is one and only of its kind "the organization". You need to make very sure that everything is in place when you are planning a party and this needs you to jot down all the important things that come to your mind regarding the party theme. The small elements of party that calls for your attention are also put down for going through them. All has to be done in a schematic manner. The planning of party starts at least a week before so that there is not a thing that is missed at all.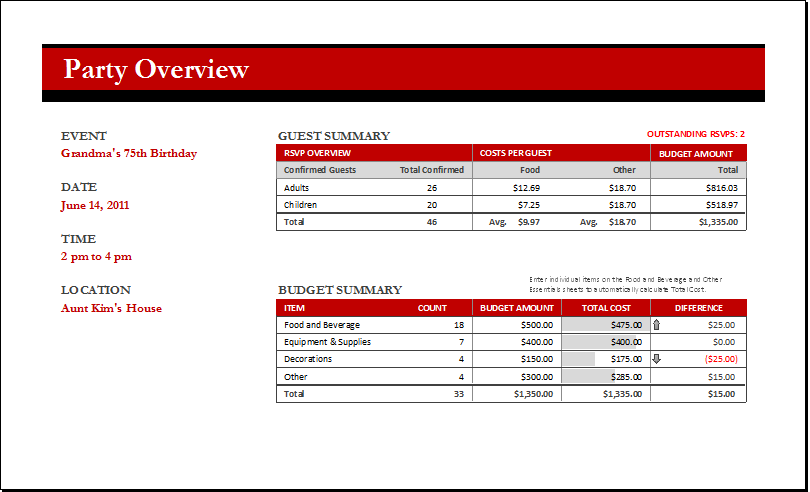 It has been observed that the last hour of parties are always chaotic because there are always some things that are missed. If you don't want this to happen to you then it is better for you that you get the hold of party planner template designed by professionals. It is simple and you will be able to put down all the important details related to your party. This way the last moments of chaos would never happen and you will be able to organize the party in its full bloom.
With the help of party planer template you will be at ease that there would be nothing that you will forget at all and everything will go smoothly as it should. The template will help you keep track of every detail which is the ultimate win-win.
Party Planner Template -Preview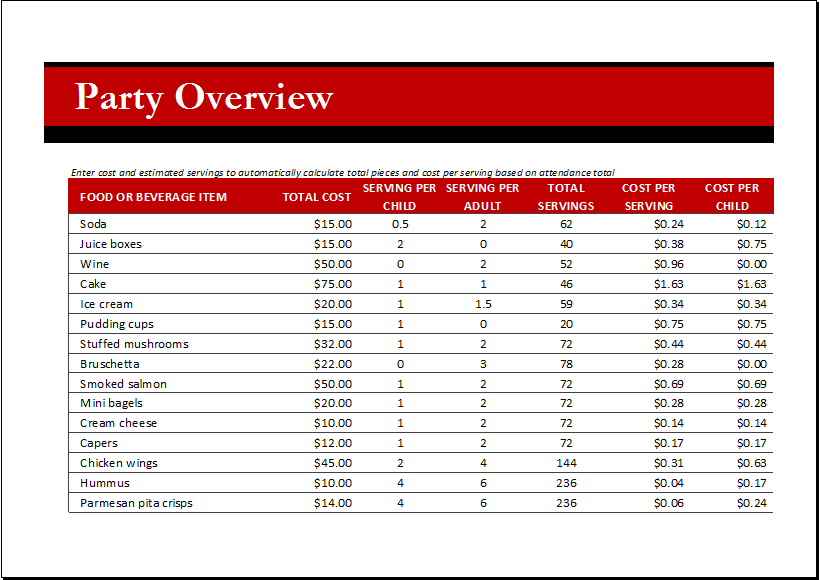 Download Excel (.xls)
File Size: 124 KB