Exercise | Fitness | Health 
The fitness plan template is designed for your help to get better of you in your fitness routine. It is quite difficult to remember everyday tasks in an exact way but a planner can assist in a systematic way. If you want to make your fitness routine successful, it is your responsibility to prepare a regular plan and a checklist to follow everything. The fitness plan may include an exercise routine, meal plan, important notes and dates with your physician, etc. It will be a motivational tool also because you will be able to track your progress.
The planner is useful for bodybuilders, fitness trainers and obese people who want to lose some weight. It is an effective way to maintain your regular fitness, according to the needs of your body. The template is designed with all essential columns to highlight all important details.
How can the fitness planner template help?
The fitness plan template is free for you because we want you to get the benefits of your fitness routine in the long run. You can maintain a record, according to the date and your progress with a specific type of food and exercise combination. Divide your fitness plan into different parts, and write each and everything.
The template is designed for your use; therefore, it is easy to modify, and you can maximize its benefits by updating it on a regular basis. Prepare a list of different exercises and healthy food items to get desired results. The results will help you to gauge your performance after a hectic routine of 7 to 15 days.
---
Preview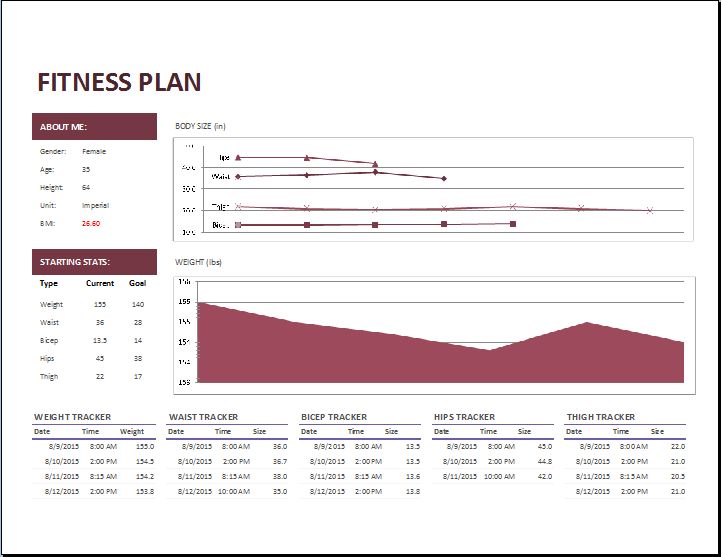 Fitness Planner
Provided by: ENERGY corp.
Microsoft Excel Format File | Editable & Printable
Download size: 60 Kb