ID card is used everywhere nowadays as it is the best way of making an organization safe because the employees of a company are provided the photo ID badge on which the photo of the employee is pasted with the name and the individuals without it cannot enter the company. Not only the name of the employee is mentioned on it; it also contains the other related information like the details of the employee and the logo of the company, so that others can also know that for which company or organization the badge holder is working.
The badge not only assists a person in entering the organization, but also in the areas where the others are not allowed to enter. An ID badge that is designed well leaves a great impression on the individuals who view it and it eliminates the requirement of inquiry as it tells the viewer that the person is right and can be allowed to enter the company. There are a few things that need to be considered while designing a badge that the image of the person and the logo of the company should be big enough that a person standing far away can also see it. Just the basic information of the person need to be mentioned on it with the photo of it, the rest of the work is done by the badge as the security at the gate of the organization doesn't need to stop the person and ask about his/her identity.
In some cases, the organizations also include the description of the person on the badge like the looks of the individual like his/her height and color etc. The information mentioned on the badge varies and it depends on the requirement of the company.
With the wide range of options available, the company owners can now get the photo Id badges for the individuals working in their company which will help in making the area safe. A great looking badge can be created with a lot of options that are present and the details can be included which are required.
Following is given a collection of Microsoft Word format ID badges. Professionals have design all these cards in various colors and still it can easily be edited as per company's requirement.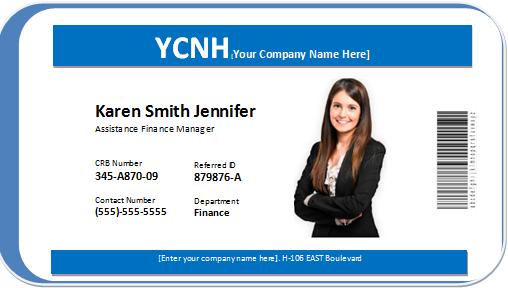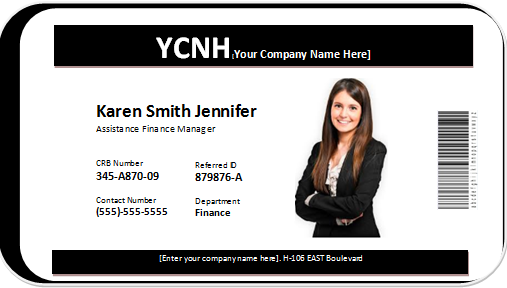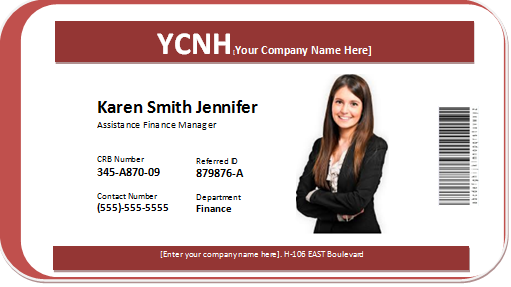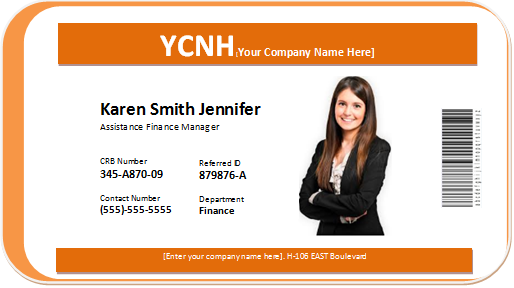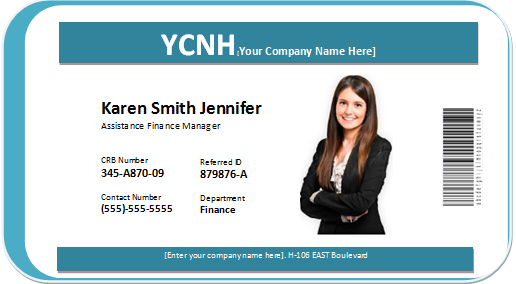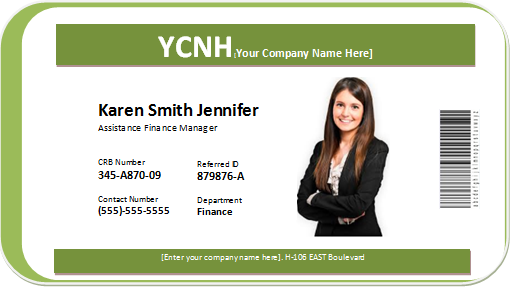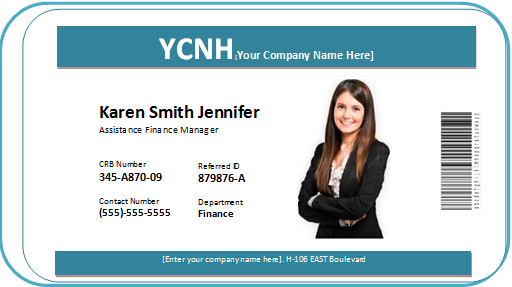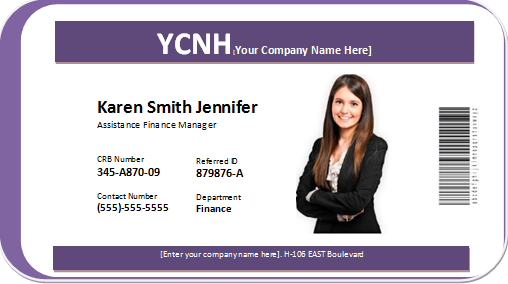 File Size: 820 KB [including all]
Download Word (.doc) 2003+