Just like a product, business services also need to be advertised through a proper channel. One effective way is to use brochures for this purpose. In this way, you can spread awareness about your brand among a large number of people. Service brochures can be distributed among all age groups. You can attract your target audience easily. However, the brochure must be presented in an attractive way. It should stand out and beat the competition. You can use different ideas. Make effective strategies to create an eye-catching service brochure.
On the other hand, you can also turn to the easier way. This involves the use of pre-made service brochure templates. You will find them to be very helpful with regard to the layout and designing. Different templates offer a variety of features for your ease. You can pay to have access to all the wonderful features. Alternatively, you can also go for the free versions to get some basic help.
All such templates are easy to customize so that users can apply their own ideas. You will be able to add your own content and use your preferred fonts styles and colors. In addition, images and relevant figures can also be added. At the end, you will get the result you want. Use high quality paper to print your service brochures. This will help you make a good impression on everyone. In fact, your company's quality standards will be reflected by your advertisement. Therefore, make sure you use the right strategies to create an impressive brochure.
Preview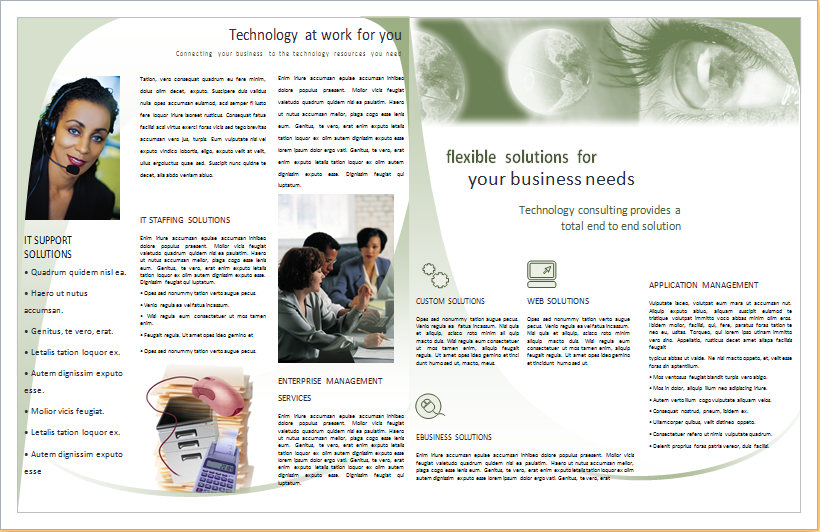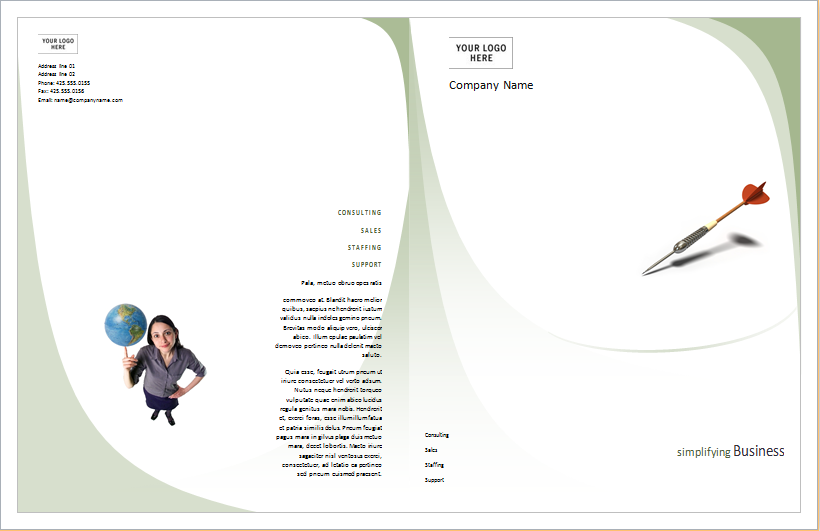 File Size: 1.8 MB
Download Word (.doc)