Birthday Parties
The day when the angels sing in heaven is the birth of baby. This day is marked in golden letters in the memories of parents, family and friends. This is why every day thousands of birthdays are celebrated all around the globe. For many the great parties are arranged and this means a lot of effort to be put down while inviting the guests. The guests are listed carefully so that there is no favorite person of the birthday girl/boy who is missed. To keep this all in the order especially regarding guest lists host always jot down the list that help make everything go smooth.
Birthday party guest list template ensuring get together of loved ones:
Birthdays are the times when all the friends and family are needed by the person whose birthday it is. To ensure this host has always taken great care. This way the ensure that all the people who are well-wishers of that person are present at the time. So that the new day of the person's New Year is started with great amount of blessings and many love. The birthday is no doubt is supposed to be special and it can be made more special by careful choice of the guests.
This is where we have played our role and given you the best designed birthday party guest list template with which you can make your day a great hit and wonderful time to capture in your memories with the guests who are really your supporters.
---
Preview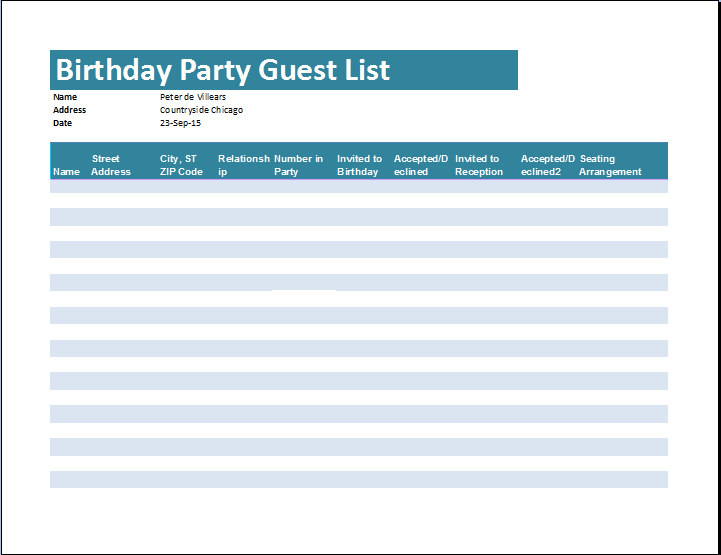 Birthday Party Guest List
Provided by: ENERGY corp.
Microsoft Word Format Template | Editable & Printable
Download size: 24 Kb