Commissions are one of the very important part of any business. Those people who are given the task to sale the products of the company or to boost the sales, get 5 or 10% commission on sale of every product as a reward. This motivates them and they work for more sales. Keeping track of all the commissions is also a very common task which is performed by almost every company. There are many schemes which a company offers such as 10% bonus on target number of sale.
The bonus should be given to whom is decided on the basis of commission tracker. There is a tool which a company needs to record the commissions. The commission tracker is a best tool which serves the company very effectively. The template of commission tracker has been designed in MS Excel sheet. The commission tracker tool is available on various websites and you can also download them free of cost if you don't know how to make a commission tracker.
Many insurance agencies and sales groups are frequently using the commission tracker. The performance of the employee can easily be tracked with the help of this tool. You can also write the objectives of each employee.
Preview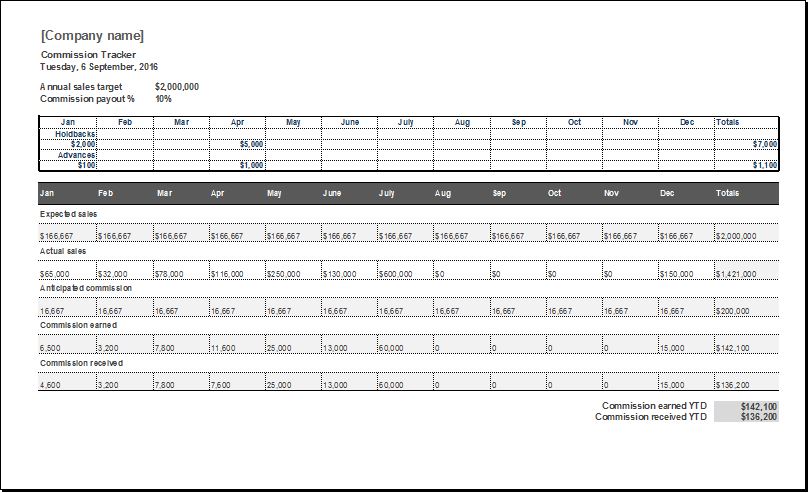 There are many formulas which have been added to this sheet. All you have to do is to input your value, the calculations will be done automatically by this tool. The tool is very easy to use and you can bring changes to it according to your needs and requirements. You can have a very clear picture of your business when you are using this commission tracker.